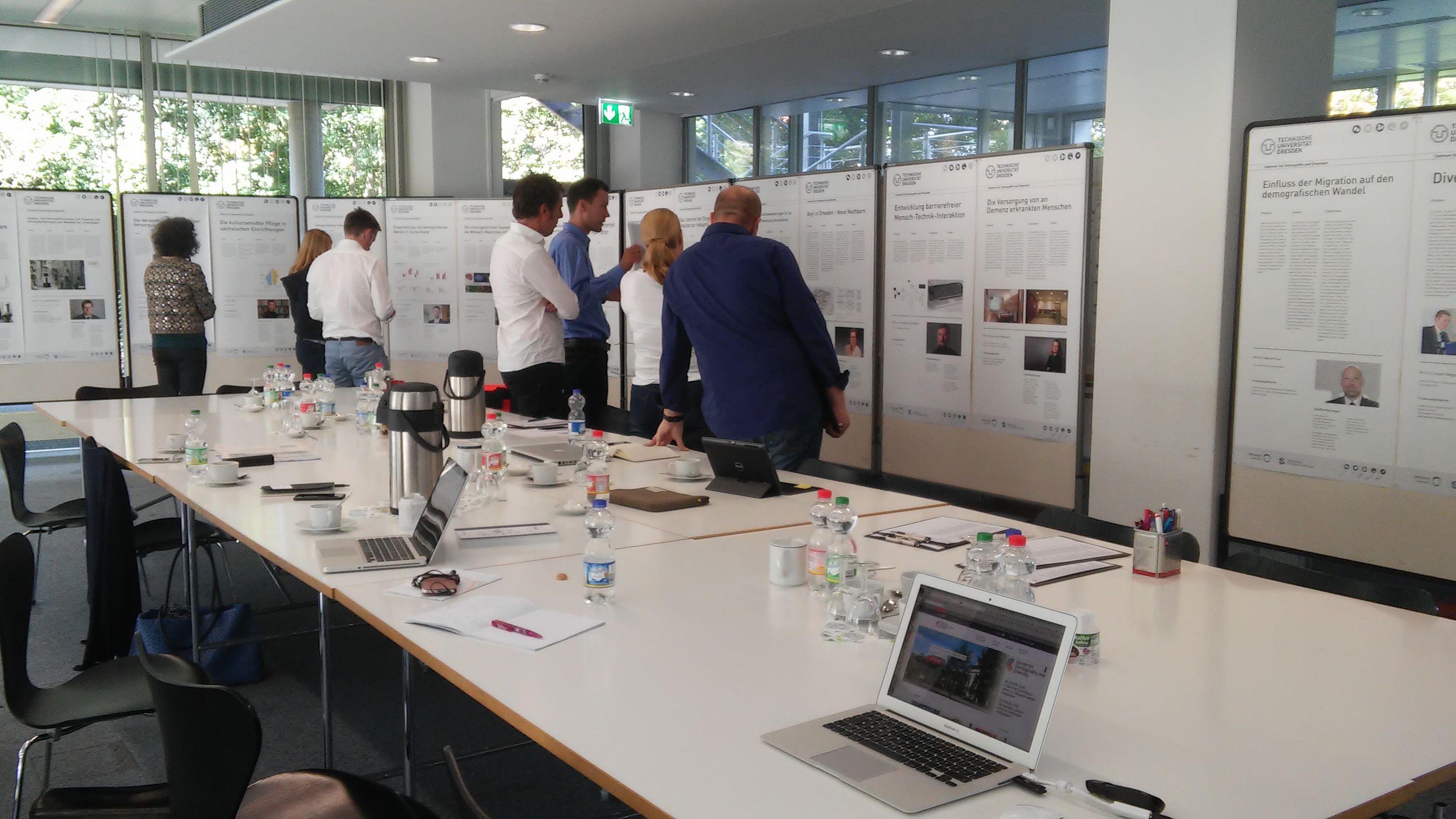 Mind exchange in Germany
The third exchange of the Mind Project was hosted by Alexianer St. Hedwig Kliniken Berlin (AKB) and TU Dresden (TUD). The participants attended for two weeks during the period from 29 August to 12 September. Five participants  from four institutions (Universiteit Twente, University of Wolverhampton, University Luxembourg and Panton Designers) took part of this exchange, wo worked basically to apply the first data collection of the project.
The first week started with a tour through the St Hedwig hospital including the dementia wards and the drug rehabilitation ward. An interesting overview of the life condition of people with dementia wo are facing short to long-term treatment.
The work days were followed by the discussion of project tasks and tasks to be accomplished during this secondment, including finalising and getting ready all data collection materials (Focus Group interview schedules, information and consent forms, supplementing visual cards, and diaries) and a discussion of the timetable and work programme for these two weeks.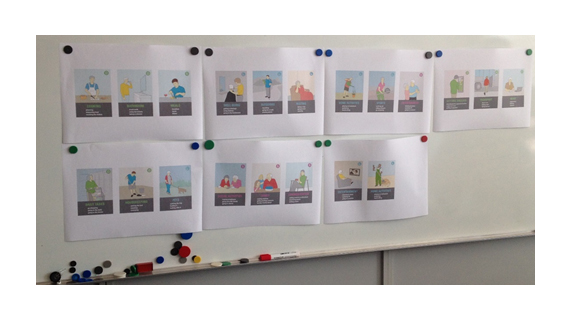 At the beginning of the second week, the Industrial Design team made a presentation on Technisches Design at TUD, including core areas of research, ccademic and social relevance, added value for teaching and research, example projects (e. g., internet of things, robotics). This was followed by a presentations on particular design methods, especially experience design approaches, and past projects from TUD that are relevant for MinD. After that, two student teams presented the results of a three week short-term design project which took the MinD theme on designing for dementia as its focus.
The working group had the opportunity to meet the Center for Demography and Diversity (CDD) at the TU Dresden, with the interesting presentation by the Prof. Dr.-Ing. Gesine Marquardt of 'Architecture for demographic change and dementia' and learn about her projects in the field of "Environment Design & Dementia". The Mind work team learned about the investigations on demographic change challenges, transfer of research results, and consultancy that has being done at different schools of the TU Dresden.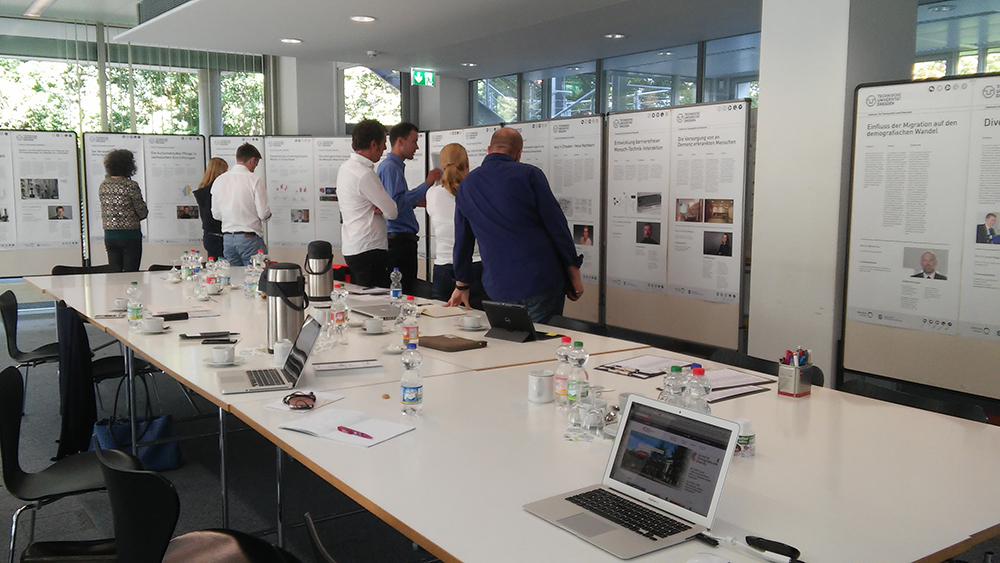 Wednesday had being dedicated to the final preparation of the focus group to be held the following day with care-givers (spouses) of people with dementia at an Ergotherapy practice in Dresden as organized by AKB (Vjera). The first data collection of this project has been conducted with a Focus Group. Some of the observations made during the focus group by participants concerning design needs, corresponded with some of the designs presented by students from TUD on Monday that week.
Finally the work days of the secondment were closed by a presentation in the Museum of Decorative Arts (Kunstgewerbemuseum), Pillnitz – Christian Wölfel's talk was about the designer's perspective on the exhibition, especially on materials and production technologies in relation to the formal aesthetic development of design. This was followed by a guided tour about the Deutsche Werkstätten Hellerau provided by Klára Nemecková.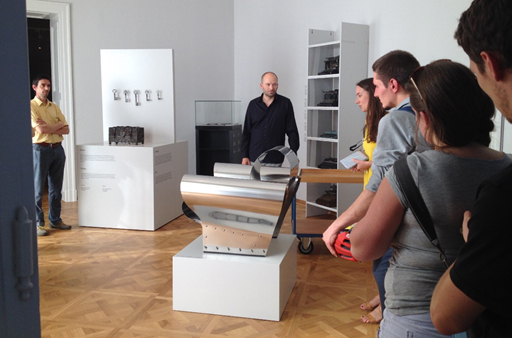 Merken
Merken