2. DIGITALE SEMESTERAUSSTELLUNG AUF DEZEEN mit Beiträgen vom TD
Auch in diesem Jahr nehmen wir mit 10 studentischen Projekten an der digitalen Ausstellung von Dezeen teil. Wie schon im vergangenen Jahr sind wir wieder sehr stolz Teil des Virtual Design Festivals auf Dezeen – ein Online-Magazin über Architektur und Design – zu sein und wollen  die Entwürfe der Studierenden auch hier teilen.
Auch in diesem Jahr blicken wir wieder auf Kooperationsprojekte mit Dresdner Startups und Kreativen. So entstand erneut eine Arbeit gemeinsam mit Wandelbots zum Thema der industriellen Anwendung von AR-Technologie. Außerdem wurde mit dem Mimetik Glove ein intelligentes Mensch-Maschine Interface entwickelt. Etwas Künstlerischer gestalteten sich die in Kooperation mit Dominic Kießling entworfenen Leuchten, deren Schirme komplett aus recyceltem Kunststoff bestehen.
Diese und alle weiteren Projekte findet ihr in diesem Artikel vorgestellt, los geht's.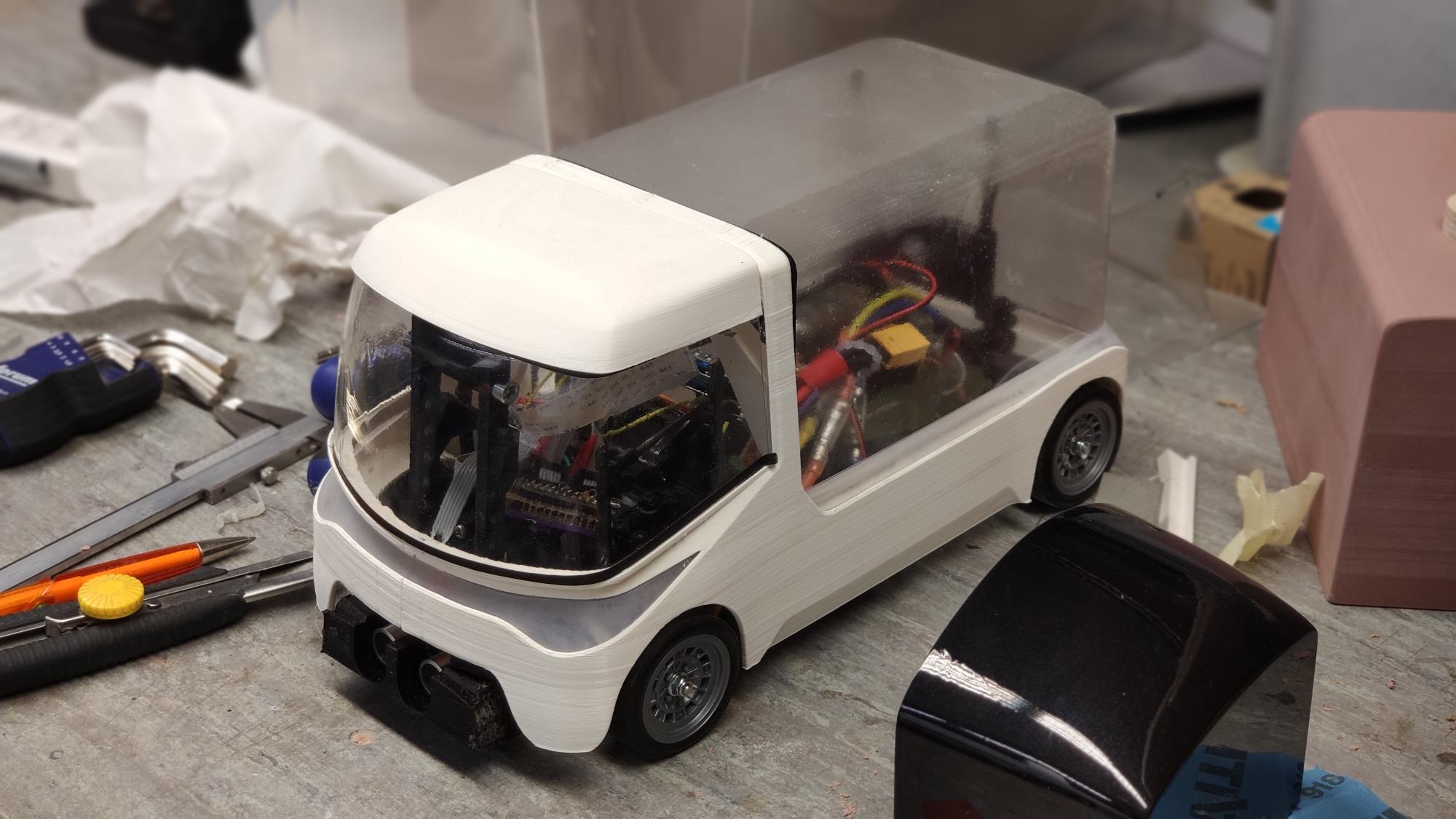 Truck Exterior for Technology Demonstrator by Julius Schlicht
"Technology demonstrators play an essential role in science communication. They draw public attention to research topics and encourage the acceptance of new technologies.
"The research institute Barkhausen Institut developed an interactive and playful demonstrator, bringing autonomous driving scenarios to life. To illustrate the future scenario of truck platooning – a group of semi-autonomous trucks driving in a row – I designed a future truck exterior.
"After several iterations of prototyping, I built three truck housings with an integrated light band, underlining the communication between the trucks in different driving modes."
AR Interface for Simplifying Robot Programming by Carolin Horn
"Robot programming requires specialised knowledge and is usually a time-consuming and highly complex process. While the availability of experts is low, the relevance of robots is increasing due to the need for flexible production environments.
"To provide solutions for non-professional users, I designed and tested an Augmented Reality (AR) interface for simplifying and accelerating robot programming in cooperation with Wandelbots.
"After conducting expert interviews and workshops, I developed three scenarios. One has been developed further with quick iterations of prototyping. Finally, I evaluated the AR interface in terms of usability and user experience in user tests with an interactive demonstrator."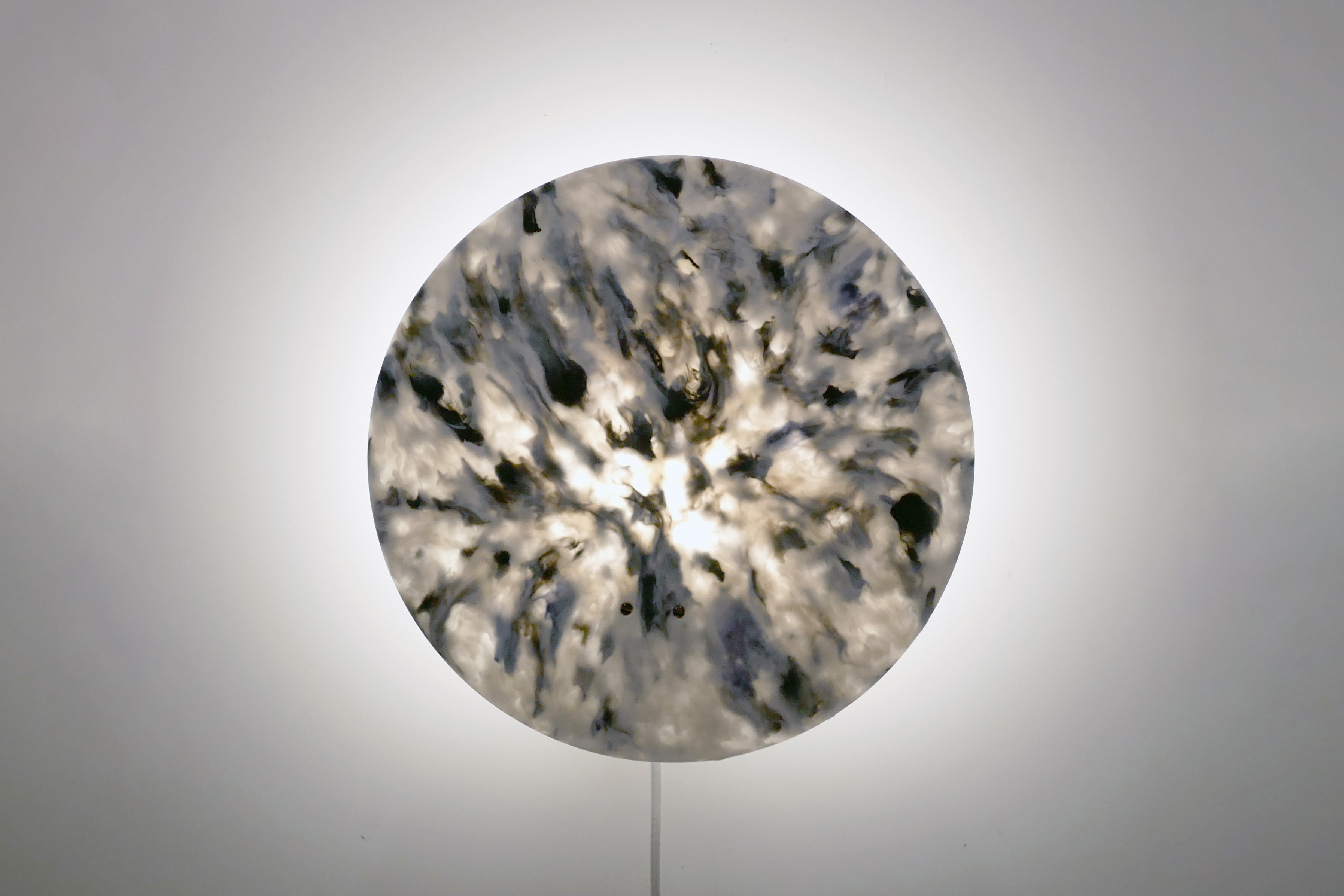 Zyklus by Therese Haack, Vitus Pacholleck and Jacob Urban
"Recycling plastic is an essential step towards creating a sustainable future. This is a core concept in the design of the lamp called Zyklus.
"We designed Zyklus with the idea of producing it at our local co-making space and manufactured a small series. The distinctive marble effect of the recycled plastic is emphasised through the transmitting light, nicely contrasting the otherwise minimalistic shape."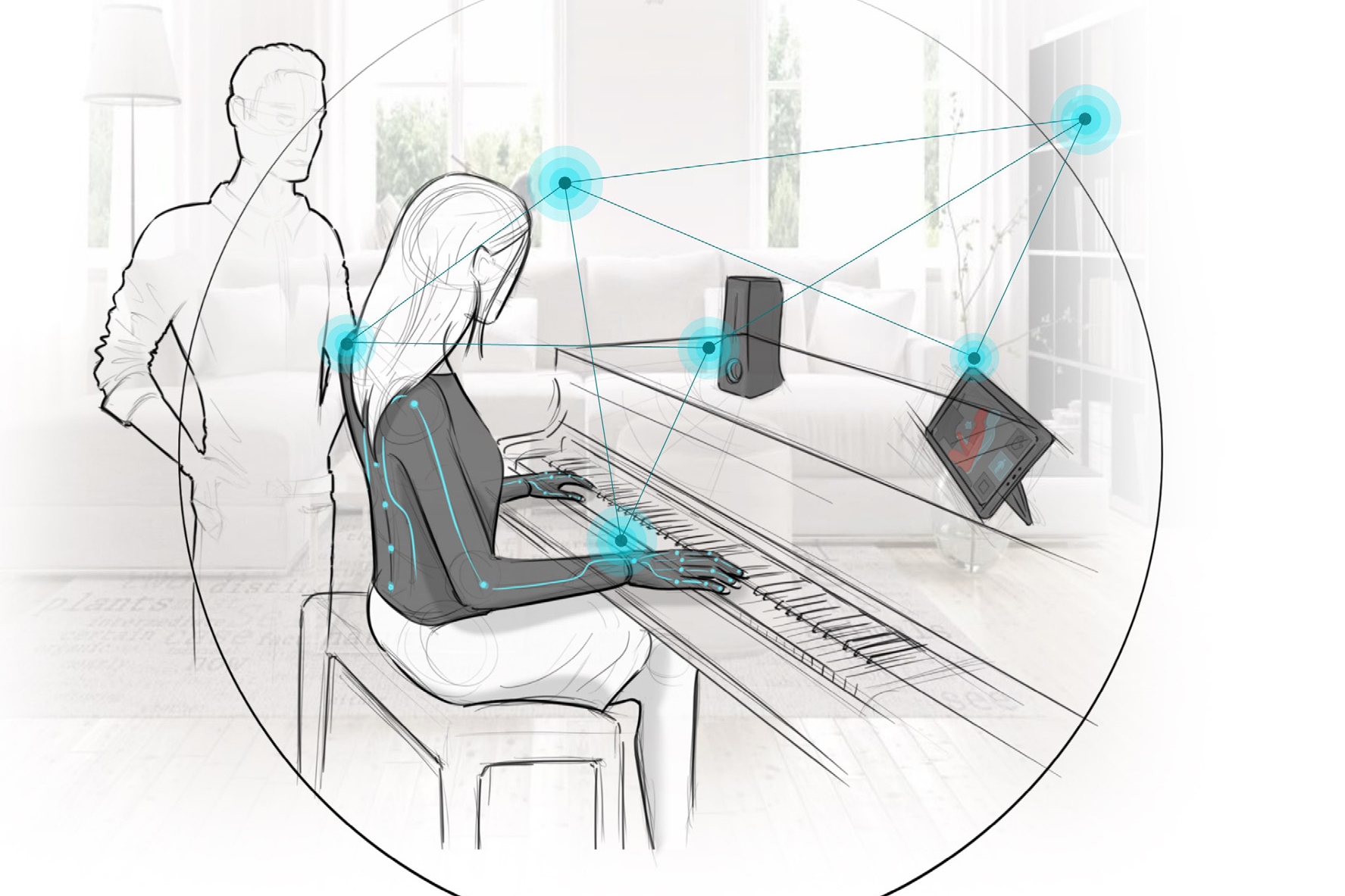 Technology-enhanced Piano Learning by Oliver Münzberg
"5G technology enables near real-time feedback in human-machine cooperation. This enables novel ways of skill learning and teaching, such as piano playing.
"To understand piano students' and teachers' needs regarding their learning process, I conducted a user study and found that posture and body movements are vital aspects for piano education, which can cause playing-related injuries, especially for professionals.
"My concept aids learning by a smart shirt and gloves. They capture and analyse body and hand motion data and give meaningful haptic feedback. Additionally, this rich visual analysis can support teachers during the lesson to assist their task-load."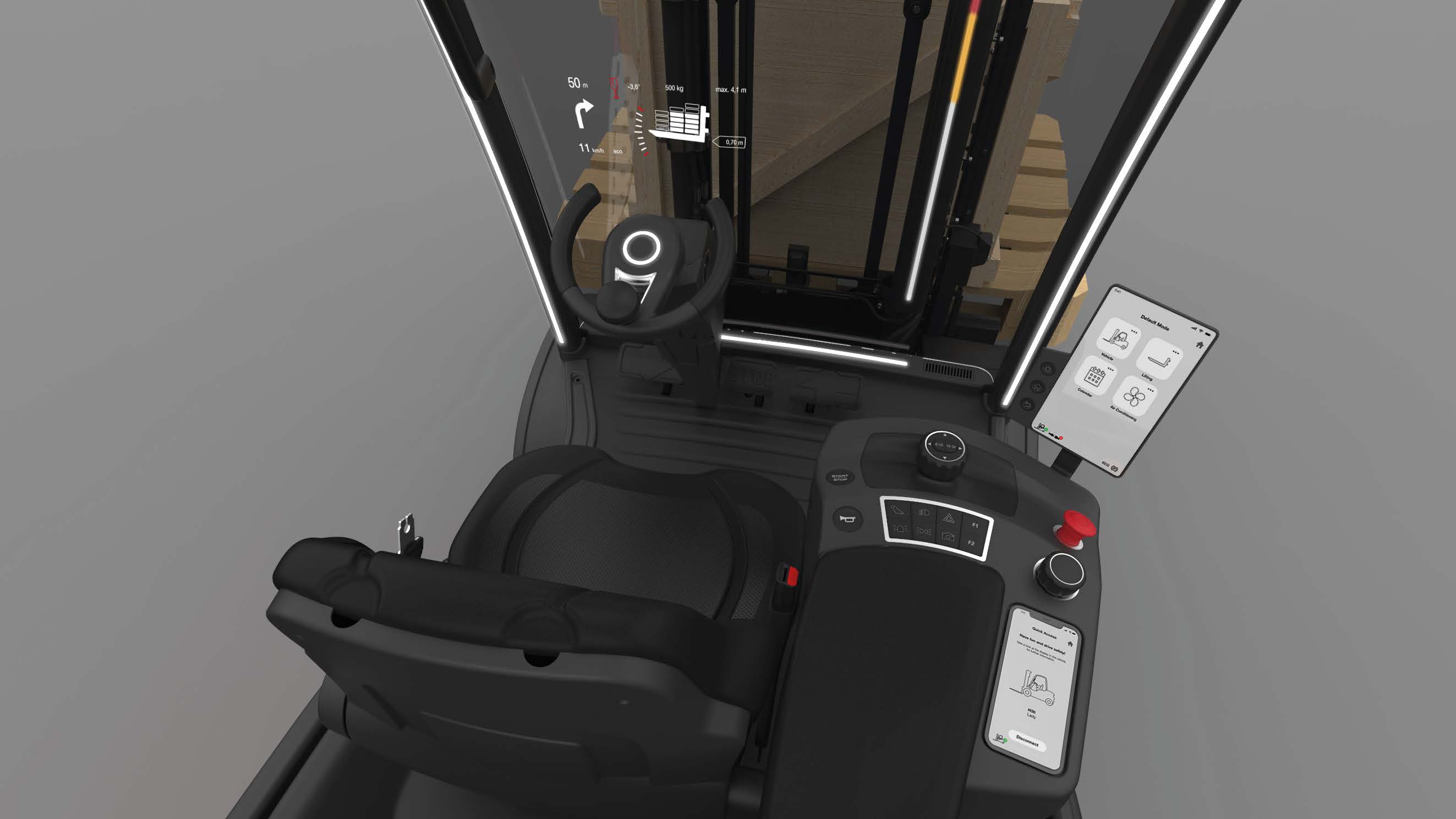 SEOS by Nico Schreiber
"Increasing digitalisation in the logistics industry leads to the networking of vehicles and processes. This creates new opportunities for safer and more efficient work environments. SEOS is a novel operating concept for forklifts that allows the seamless integration of a smartphone app into the operating system.
"SEOS supports work planning and enables drivers to remotely control certain functions and get in contact with colleagues, among other things. It explores new interaction modalities like visual feedback in the form of an in-glass head-up display, intelligent ambient light functions, an immersive digital lift mast display and ambient light in a 360-degree arrangement, as well as auditory feedback to alert drivers to hazardous situations."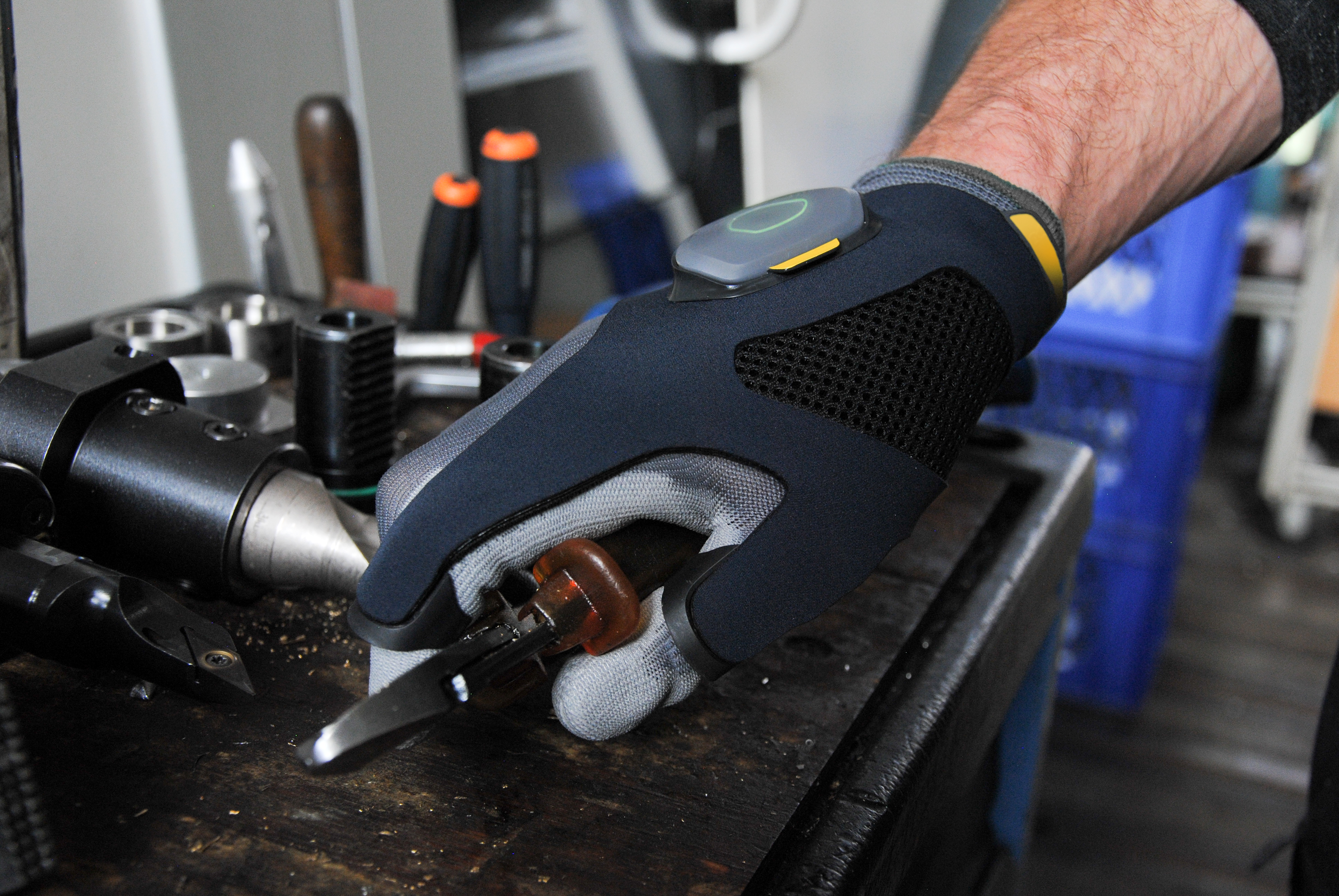 Mimetik Data Glove by Jessica Janik
"An exciting global future market is emerging. Technologies like 5G communication, virtual reality and artificial intelligence are no longer visionary. As part of this dynamic environment, the Mimetik Glove is a smart interaction device that will have a decisive influence on the way people interact with their digital environment in the future.
"By building a bridge between humans and machines, an intuitive self-learning interface allows for seamless integration into any industrial environment. With a context-aware design for everyday usage and extreme wear conditions, the glove supports users to achieve their fullest potential – and beyond."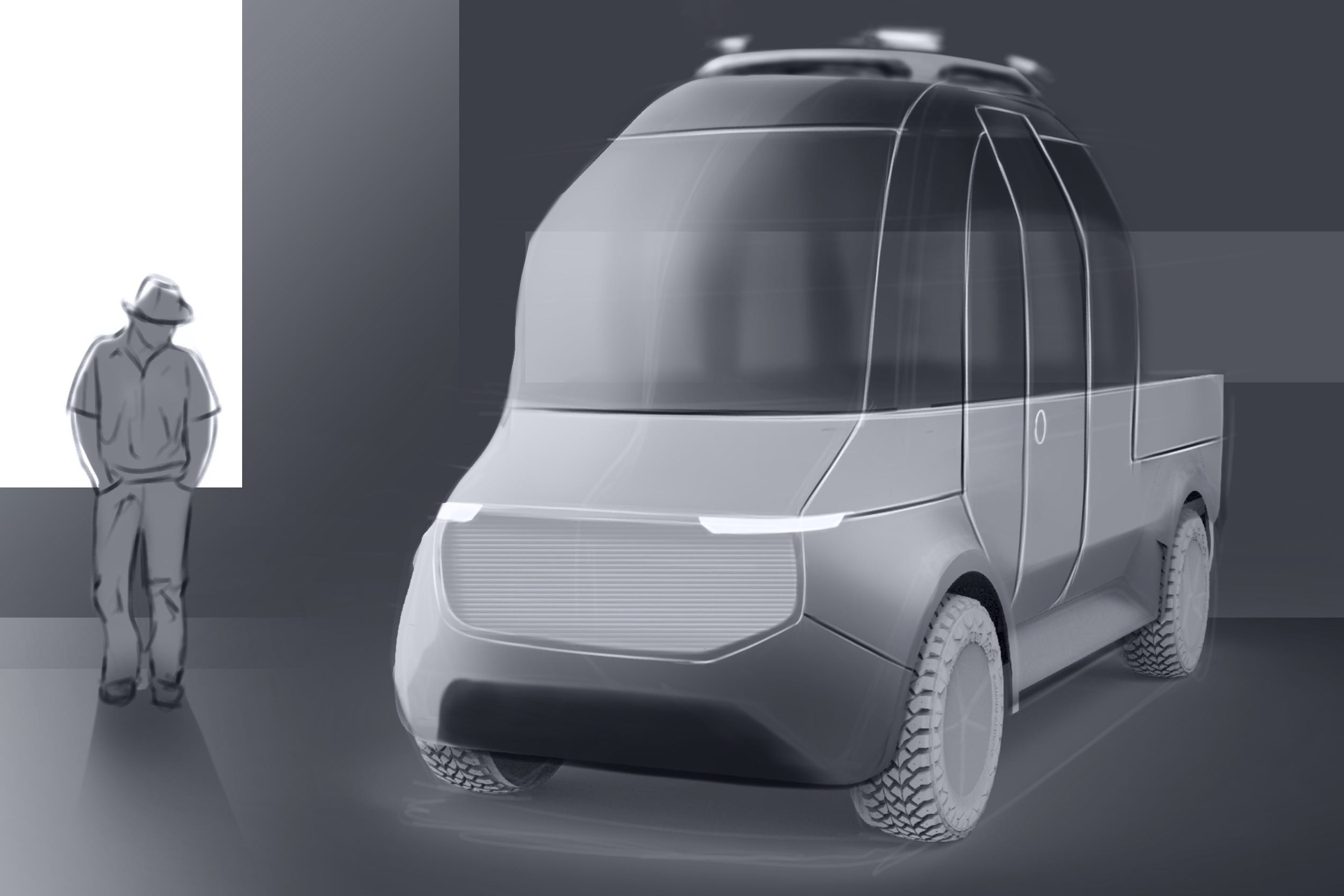 Design of a Mobile Control Station for Automated Fieldwork in 2030 by Frederic Benken and Julius Röhlig
"In the future, autonomously operating field robots will be able to take over some of the processes and tasks involved in the agricultural industry. But even in a highly automated scenario, humans will monitor and secure these processes. We designed a mobile control station for farmers in automatic fieldwork.
"For this purpose, we conducted an in-depth analysis of task profiles and monitoring scenarios. Further, we conceptualised several vehicle configurations and operating systems, which led to a final design concept. Both the exterior and interior of the vehicle were elaborated in one design and finally evaluated in a virtual reality environment."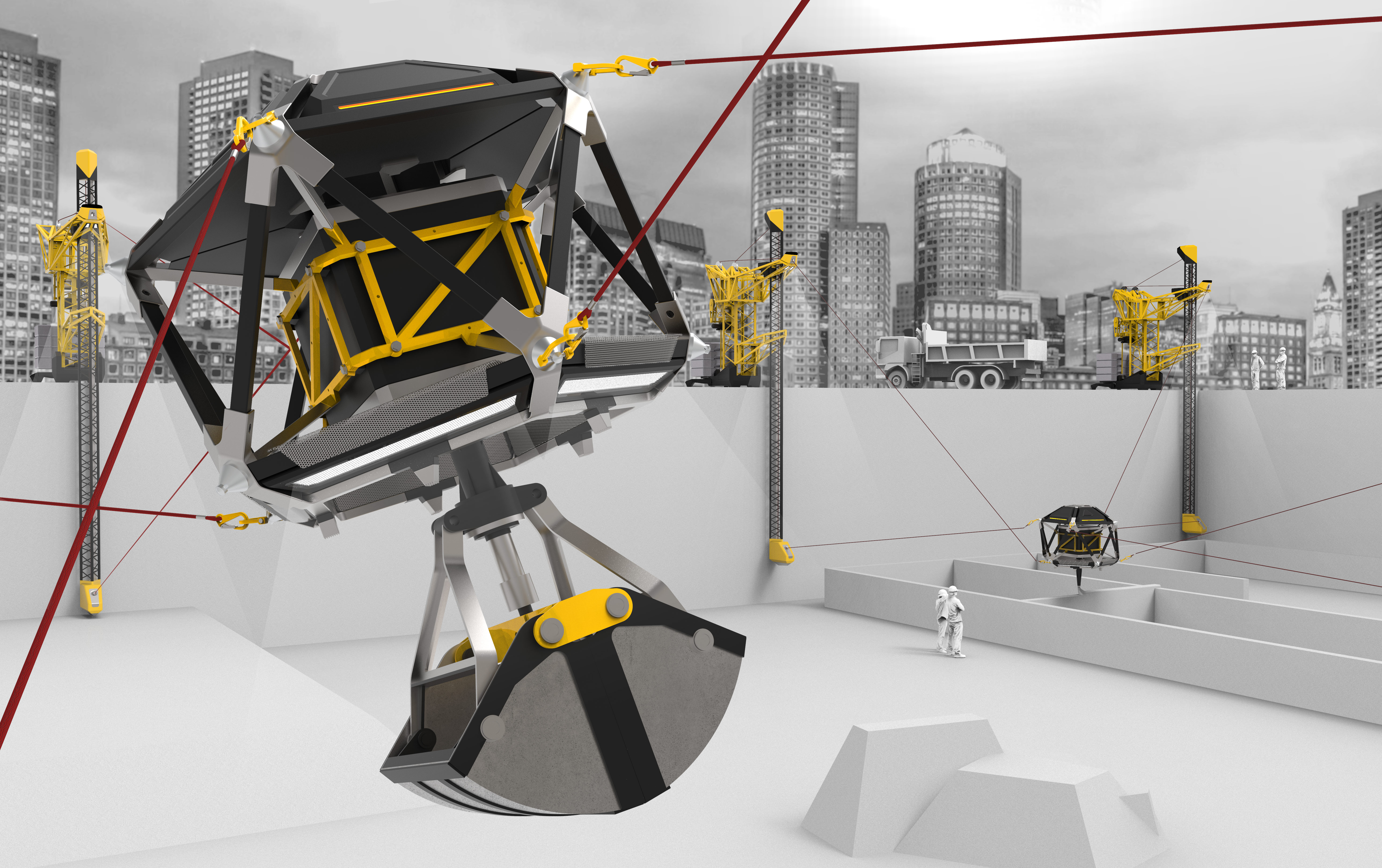 Design of an Automation-Ready Machine Concept for Earthmoving in 2030 by Martin Schumann
"The construction industry is transforming – digital models will form the basis of communication between all trades on a construction site. Networking and automation of machines and processes create the potential for novel machine concepts.
"The core task in this project was to question the concept of established mobile excavators and develop new approaches for a cyber-physical system. This resulted in a cable-driven parallel robot for the construction site environment. Attached to various support towers along with an excavation pit, an end-effector can move automatically in the spanned construction space with a variety of tools that can be added."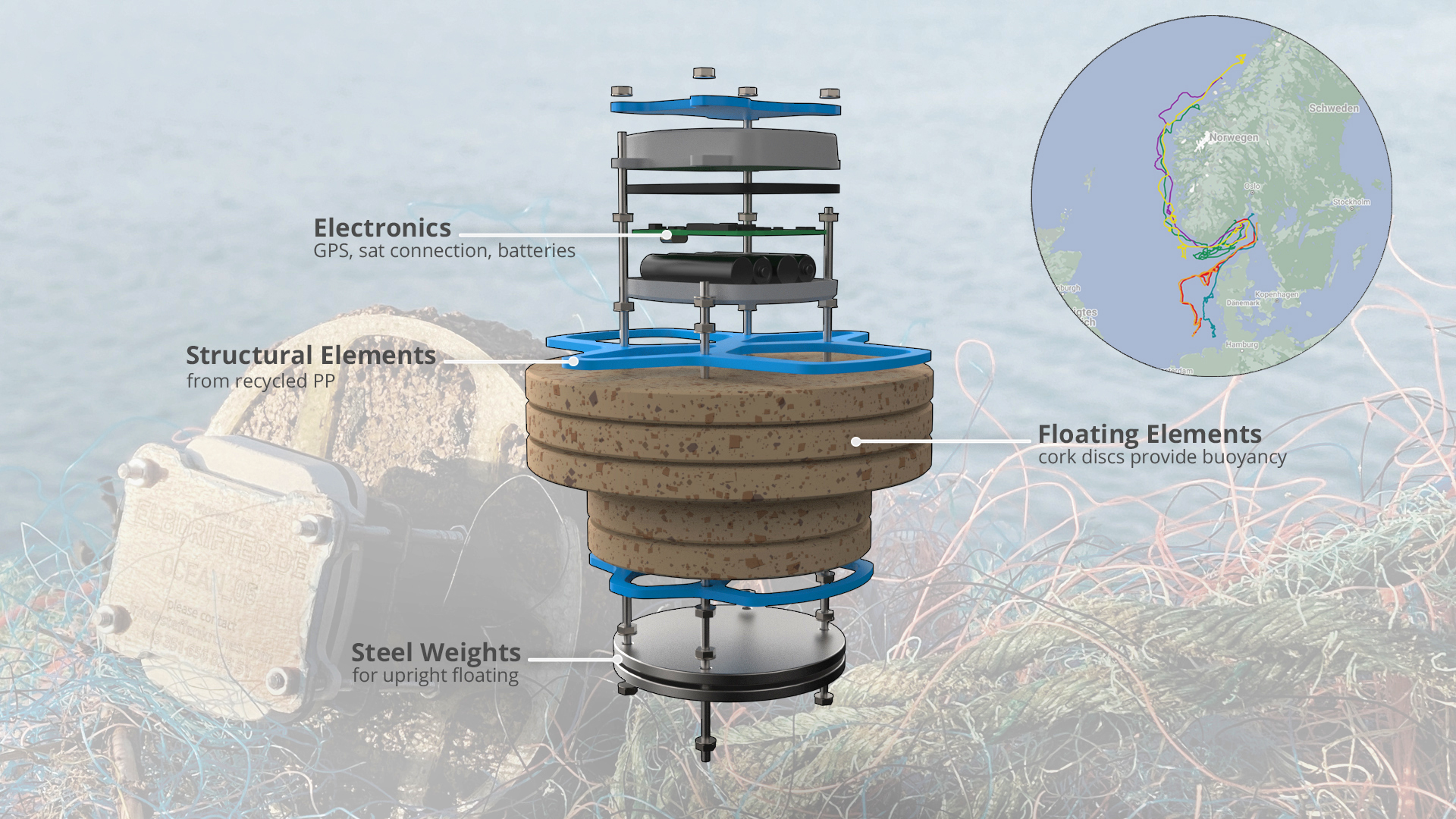 Flaschenpost by Paul Weiß
"Where does the journey of plastic waste created directly in front of our doors go? To get to the bottom of this question, we developed GPS drifters, which we released into the local river. Just like plastic waste, the drifters float downstream, their path determined by factors such as river speed, water level, river geometry, wind and precipitation.
"The coordinates of the drifters are regularly readout via satellite links and can later be made available in a database. With the data collected, we were able to locate trash hotspots and verify researchers' predictions. Currently, the drifters are being developed so that users can share and discuss their generated data with scientists through a citizen science platform."